Making the World a Better Place For All of Us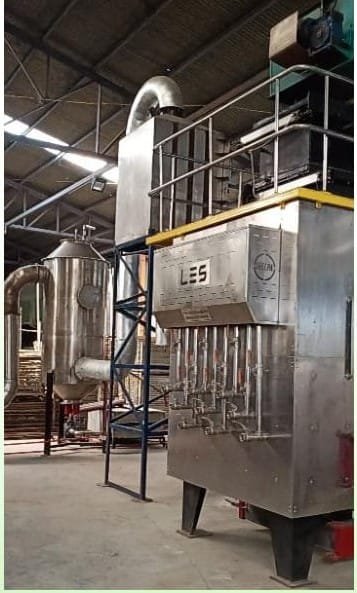 Green air International has been established to become a multifaceted company participating in a variety of industries like Information Technology, Pharmaceutical, Telecommunications, and Hospitality etc. Our Specialty is executing turnkey projects in HVAC, Seismic. Firefighting management Systems to promote various products and services through continuous improvement. Green Air International is a one stop shop for all your needs in Airconditioning and Building Automation. g systems and Electronic Security Building.
We can handle all the aspects of the project like Planning, Designing, Consultancy and execution to ensure that you get products that suit your needs and services that keep them working in the perfect condition. By taking advantage of our track record and expertise you gain a team of educated and trained people while avoiding expenses due to improper training and substandard installation. We hope each year more customers than ever select Green air International for their needs while reasons for this trend abound, one stands out above the rest – Green air International, keeps the service promise it makes to each and every customer. We continue to grow, winning over more customers almost everyday, but never at the expense of quality or ethics.
Building

Controls
Card Access Systems
Energy Meters
Closed Circuit T.V
HVAC & Ind

ustrial
Air Curtains
Air Cooled Chillers
Air Strippers
Air Purification
Eco Waste
Management System
Offers an efficient and
commercially viable, eco-friendly, permanent solution to waste management. This new, state-of-the-art
technology does not require any input energy source like
fuel or electricity, to manage the waste.
Organic Rankine

Cycle

The Organic Rankine Cycle (ORC) is named for its use of an organic, high molecular mass fluid with a liquid-vapor phase change, or boiling point, occurring at a lower temperature than the water-steam phase change.
Wind & So
lar Energy
Solar Inverter 
Solar Panels
Wind Turbines
Wind & Street Lighting
Vibration-co

ntrol & seimic
Rubber Expansion Joint
Metallic Expansion Bellows
Fabric Expansion Joints
Flexible Duct Conductor
Transpo

rtation
Automated Fare Collection System
Hand-Held Ticketng Machines
Hand-Held  enforcemet Devices
Floor

Drains

The high quality of components is not limited to the design, material and finish; ease of handling and installation are given the same attention of details.
Water Treatment

(Renewable)

There are many motivations for considering the use of renewable energy (RE) for powering water reuse or desalination systems. Although many RE technologies have been combined with water treatment technologies to provide a specific solution, the two dominant ones are photovoltaic- (PV) and wind-powered desalination systems.
Manufa

cturing
Centrex Inliner
Dynamo
JettFan
Muffan
Car Parking

Ventilation
The Requirement To

 

Compartmentlise
Dead Non

 

Ventliated

 

Corners
Non – Controlled Smoke Exhaust System